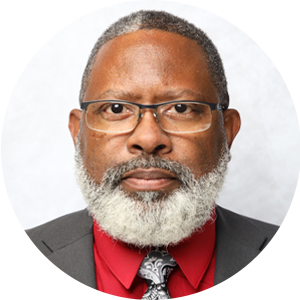 Vice President of Programming - Aircom Media
Mark Gunn is your host for WLOU's morning show, "Live in Louisville". He also serves as the Vice – President of Programming for our parent company, Aircom Media and has been a mainstay in Louisville Media for over 2 decades.
He got his start back in the late 70's and is celebrating his 44th year in the business. Mark has worked in a variety of formats including Top 40, Rock, Urban Contemporary and Country to name a few.
He was first brought to Louisville in the late 80's when the legendary Tony Fields hired him for Afternoons at what was J-101.7 (WJYL) It was there that he also met Aircom Media co – owner, David Smith.
Because of the unique synergy between Fields, Smith and Gunn, they would go on to work together at several different markets throughout the country. Cincinnati, San Francisco, Milwaukee and Los Angeles to name a few.
It was in Los Angeles where Mark would gain national notoriety. In 1992, as Music Director of KACE – FM, he instituted a policy called "Enjoyability with Responsibility". It was designed to remove songs whose lyrical content had a negative effect on the Black Community. The initiative was adopted by several different radio stations across the country and garnered national and international media coverage. As a result, Mark would go on to become a consultant for a radio station in Lagos, Nigeria and an American Music correspondent for a radio station in Japan. He also received awards from the N.A.A.C.P., N.O.W. (The National Organization for Women), the California State Senate and a commendation from President Bill Clinton.
As fate would have it, he would reconnect with Tony Fields when he was hired to do mornings at WIZF in Cincinnati and was subsequently brought back to Louisville to program WGZB (B-96.5).
At the end of 2019, he would reconnect with David Smith, who, along with his business partner, Pete Boyce, had recently purchased WLOU and WLLV.
"The phone call was short and sweet" as Gunn recalls. "Brother, I need you" and that was all that needed to be said. "Being back together with Tony & David is as it should be." Mark states. "We made our reputations outside of Louisville and it's a blessing to be able to bring our collective knowledge and experience back home in order to reclaim WLOU's place as THE station to listen to."
Mark Gunn has always been an extremely conscience voice in the community. He sums it up every day when he goes off the air with this phrase: "IF YOU CAN'T CHANGE THE PEOPLE AROUND YOU, THEN CHANGE THE PEOPLE AROUND YOU."
"The First Lady of Middays"
KJ is a seasoned veteran with a polished sound, poised style, down-home sense of humor and a stunning personality. It's no wonder why she has earned her right as one of the best in the industry.
A native of Louisville, KY., she started out as a receptionist at a local radio station. Her great voice and friendly personality got her noticed by management and led her to becoming a part time DJ. After an impressive on-air debut, she was quickly promoted to Middays on the #1 urban station in the Louisville Market. KJ's career took off from there as she rapidly advanced to Music Director, then Assistant Program Director, and eventually earning the honor of becoming the first African American Female to program three urban radio properties simultaneously. 
KJ's career also had stops in South Carolina, North Carolina Texas and Denver. She is currently back in the top five market of Dallas and serves as host of "The Love Zone" nightly on WMBX in West Palm Beach. However, the third time is the charm for KJ's radio career in Louisville! Evolving into a "full-circle moment" landing her back in her hometown, this time at the heritage urban station as the "First Lady Of Middays" on WLOU.
"The Hardest Working Women in Radio"
A trailblazer and industry leader who has been entertaining radio audiences for years. Entertaining, empowering, and enlightening are just a few words that describe this powerhouse media mogul.
DeDe Maguire, the hardest working woman in radio! A trailblazer and industry leader who has been entertaining radio audiences for years. Entertaining, empowering, and enlightening are just a few words that describe this powerhouse media mogul. Her talent, work ethic and personality are the reasons why she is one of only a few women nationwide to have her very own nationally syndicated morning show.
DeDe has appeared on CNN, FOX, Oxygen and BET and has interviewed world leaders from President Obama to Hillary Clinton, to celebrities such as Jay Z and Beyonce. She is a philanthropist, community activist, mentor and volunteer. DeDe McGuire strives to continue being a popular media personality, strong working woman and entrepreneur.
She has been recognized within her industry and community. Some of her accolades include the International Black Broadcasters (IBBA) Lifetime Achievement Award; winner of The Elite News Communications Award; Shades of Success Honoree; and named one of the Top 25 Women by Rolling out Magazine.
DeDe continues to give back to the community through countless non-profit organizations and scholarships such as the Women Called Moses, Beauty and Brains' DeDe McGuire Scholarship and as the Community Ambassador for Dress for Success Dallas. In March 2018, she inaugurated DeDe's Women's History Month Kickoff Luncheon benefiting Girls Inc. Dallas and Dress for Success Dallas.