We are the ORIGINAL SOUL of Louisville.
Music, original programming, and media that touches your SOUL.
104.7 FM, 1350 AM & 24.7 TV
Get the latest news on entertainment that interests you.
Learn more about our on-air personalities and WLOU team.
Promote your event or business with a top-tier media company.
Find a job or post a job on our WLOU Job Fair board.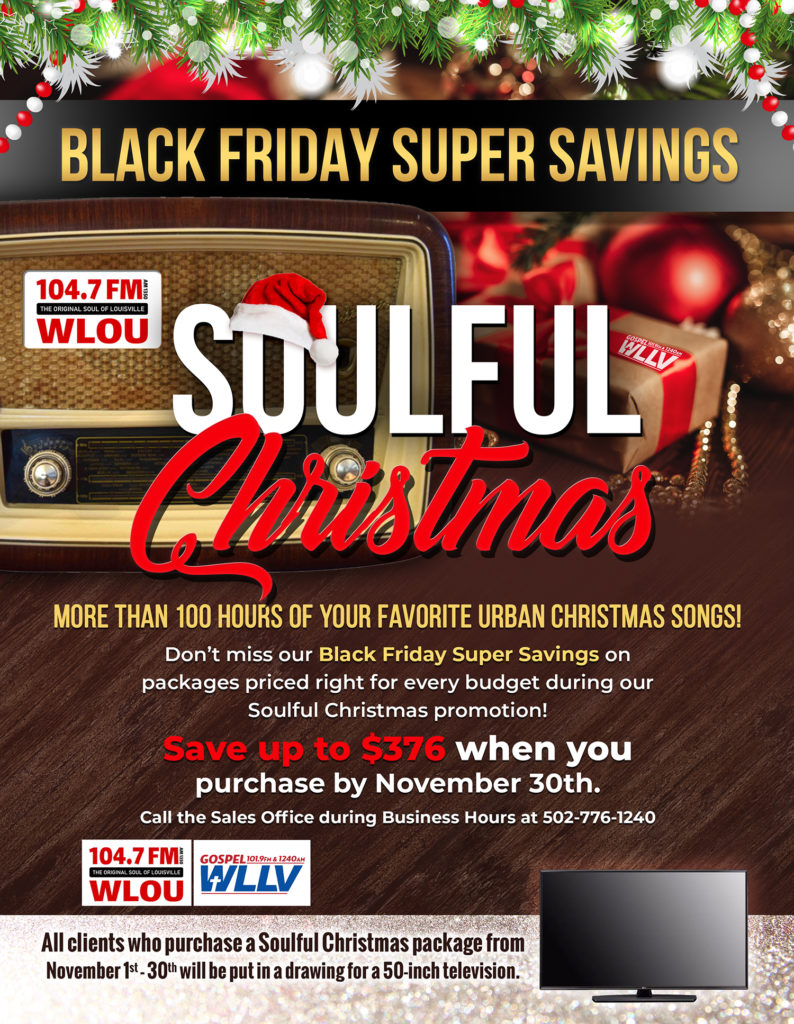 Black Friday Super Savings
More than 100 Hours of Your Favorite Christmas Songs!
Don't miss our Black Friday Super Savings on packages priced for every budget during our Soulful Christmas Promotion. Save up to $376 when you purchase by November 30th.
All clients who purchase a Soulful Christmas package will be put in a drawing for a 50" TV.
Streaming and On-Air for Kentuckiana.
Welcome to The People's Station, 104.7 WLOU - FM. We are proud to have gone back to our roots as The Original Soul of Louisville. We're back to our original format of R&B/Soul. Take a listen to our new sound. You can hear all the artists below and many more:
Check out some of our video features:
We are always adding new videos, so check back often.