Music, Original Programming, and Media that JAMZ!
Listen on 104-7 FM & 1350 AM & 24.7 TV
See our upcoming programs
Listen over the air or on-line
Latest Entertainment News
Learn more about our Team
DEDE IN THE MORNING - $1000 MINUTE GAME, SIGN UP TO PLAY AND WIN!
Visit dedemakesmelaugh.com for more details and listen to DeDe in the Morning each morning on WLOU 104-7 JAMZ!
WLOU UPCOMING EVENTS, PROGRAMS, AND NEWS:
Promotions
1047 WLOU Jamz presents SafeLink Wireless Text To Win. We 're giving you a chance to win family four packs of passes to Kentucky Kingdom
Read More »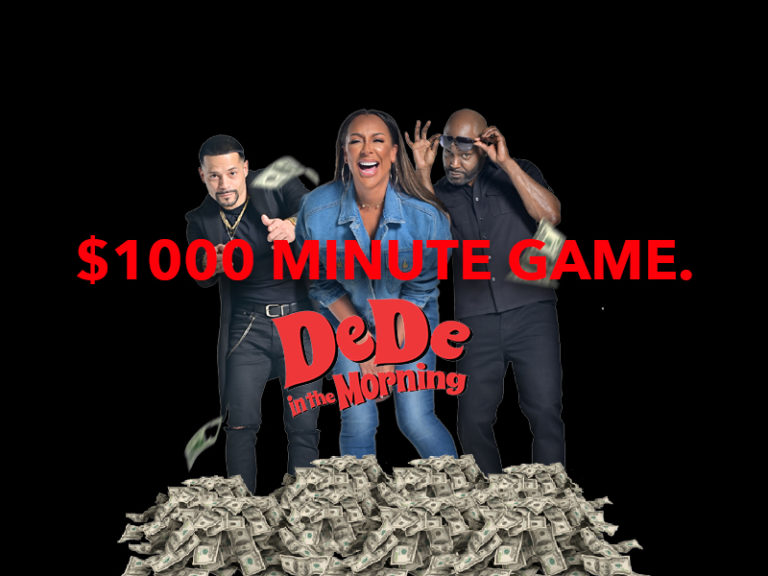 News
DeDe's giving away free cash twice a morning with the $1000 Minute Game. Just answer all 10 of her trivia questions and you'll win a
Read More »
WLOU UPCOMING EVENTS, PROGRAMS, AND NEWS
Want to see your event or program on our website? Contact our team today to learn about our advertising opportunities:
Celebrating The Birth of WLOU Founder, Dr. William E. Summers III
State of the City with Mayor Greenburg
My Conversation With Governor Beshear
STREAMING ONLINE & ON-AIR IN KENTUCKIANA
104-7 WLOU Jamz from artist's like Mary J. Blige, Usher, Rihanna, Babyface, Beyoncé, Alicia Keys and more.
For sales and station information:
135 West Muhammad Ali Blvd.
Louisville, Kentucky, 40203